What Are Compound Words?
There are so many fun things that we learn in the English Language, and one such example is Compound words! Do you know what they are? Let's take a look! Compound words are like a combination of two words, which when joined together form a new word. For example; Washing and machine = washing machine, Chocolate and bar = chocolate bar. Sometimes, compound words can be formed by more than two words. In such situations, usually, hyphens are used, For example; Mother-in-law, Friend-in-need.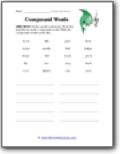 Put the small words in the Word Box together to make compound words.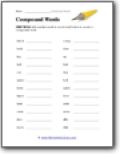 Add another word to each word below to create a compound word.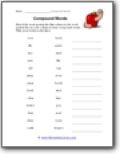 Match the word parts in the first column to the word parts in the second column to form new words.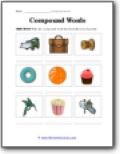 Find the missing word in the bunch.

Once you do that, draw one of the four words.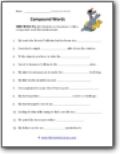 Example: To the airport, you have to take the ______________________.