How to Solve Crossword Puzzles
Solving crossword puzzles can both be enjoyable and challenging, which depends on how you handle them. However, when you're trying to solve puzzles efficiently, you need to be varied with a few things which can help you in your case. Let's list them down

1. The first step is to find out the theme of the puzzle. The title of the puzzle gives you a general clue on the direction that all the responses for that puzzle might take.

2. Sometimes, guesses can do you wonders. Use a pencil to change the words if they don't align with the themes or are wrong.

3. Do not forget to spot the plurals; they might be a part of the puzzle.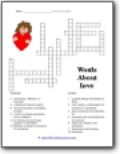 A good puzzle for mid-February.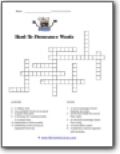 Have students say the words aloud for extra credit.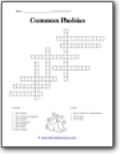 These are names for fear reactions to certain things.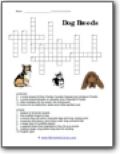 These may take a bit of research. I always like to have those available for research skill building.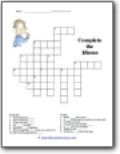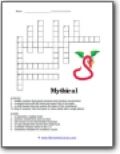 These that are related to myths and fables.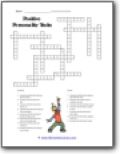 Words we use to describe positive people traits.