Tips for Become a Better Speller
Whenever we go to learn any language, we have to learn everything about it. It is not consisting of a single that we have to learn to understand. The same case goes to English language as we learn tense, sentence structuring, punctuation. But one thing that is highly important from all is becoming the best speller. There is infinite spellings; some match with the pronunciation or some are not. In English language, there is a specific way of learning spellings. For this, you must which word you should silent or which is not. Strive to memorize the spellings multiple times and make it your regular habit. You can improve this thing by reading different articles, blogs, newspapers, books, etc. It will not sharpen your but also increase your knowledge. You will have to expose your knowledge by discussing it with your friends and family. It will not advance their sense of information but also upgrade your level of learning spelling. If you wish to be the best speller of English language, you will have to learn its rules. These are always consisting of the correct of prefix, suffix, consonant, vowel, pronunciation, etc. Dictionary is the best source of learning spellings with good pronunciation.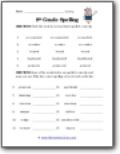 Circle the word in each set that's spelled correctly.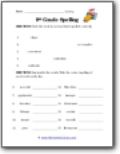 Which words are correctly spelled?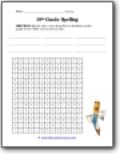 Find the nine correctly-spelled words hidden in the puzzle below. Write each word on a line.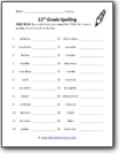 The words below are misspelled. Write the correct spelling of each word on the line.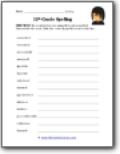 The words below are misspelled and scrambled. Unscramble the word. Write the correctly spelled word on the line.

Read the two words under each picture. Circle the correct word, and then write the word twice.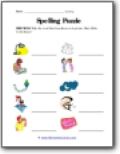 Write the word that describes each picture. Hint: All the words rhyme!