How Words Finds Improve Our Language Art Skills
Words can both mend and break us. If you haven't heard already, words also help us in our language art skills. For instance, in your communication, words play a crucial role. Have you ever come across a phase when, in your conversation with someone, you all of a sudden felt a lump in your throat? The words did not come out, and you could not continue talking. Similarly, language art is a skill, and not everyone gets mastery over. It comprises writing skills and communication skills both. Let us see how words improve our language art skills. The better your vocabulary, the more weight your sentences have. It gives others the impression that you are highly educated and know what you are talking about. When you are writing, you need to know how to use the treasure of vocabulary. No, you don't have to stuff the words in your write-up. Instead, you need to ensure the words you are using adds value to your piece. The better use of words in your write-up, the better impact it leaves on your readers. Your readers find you well-versed and qualified for your role as an author.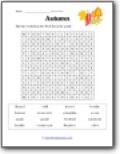 This that are related to the harvest moon.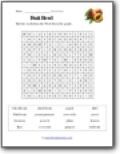 12 different types of popular fruits to locate for yourself.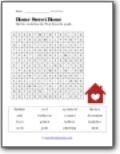 Things that are related to homes.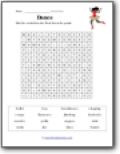 This series of vocabulary words relates to all different aspects of dance.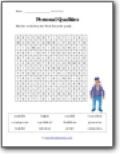 Things we admire in our people and some things we don't.
12 different scaly animals for you to find.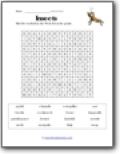 Some creepy crawlies for you to find.