What Are R-Controlled Words?
There are a variety of different types of words in English grammar. There are synonyms, antonyms, homophones, and several others. There is another category, and that is the r-controlled words. This is a concept that not many students are aware of, but it is critical to know exactly what these words are and where they can be used. The words have been named so because they do exactly that. All these words are controlled by the letter R. Not being able to grasp the gist. Controlled Ar words are words like: "Bar, Car, Far, Hard, Lard, Tar, and Star." In these words, the "Ar" produces the sound of the Letter Name "R." This is what r-controlled words are!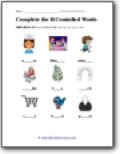 Fill in each blank with -ar, -ir, -er, -or, or -ur.
Fill in the charts. Think of four words in which the R creates the sounds described.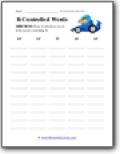 Form words from each letter pair containing R.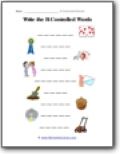 What letters are missing up in here?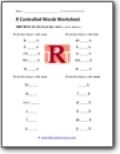 Fill in ir, er, or, ur or ar to create rhymes.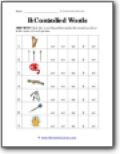 Circle the vowel-R pair that makes the sound you hear in the name of each picture.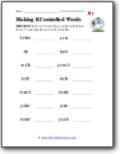 . Swap out the bold letters for an "r" and write the new word on the line.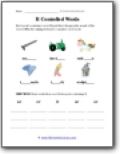 Each word contains a vowel-R pair that changes the sound of the vowel. Fill in the missing letters to complete each word.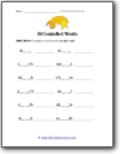 Complete each word with ar or or.