How to Improve Your Poetry Writing
Writing poetry is one of the most beautiful ways to express your feelings. You can open up in front of the world and even discuss severe issues without being too overwhelmed. Poetry writing is an art more than it is a skill. Excelling, in this form of writing, is pretty challenging. Only people with an admiration for this form of writing can excel in it. Here are some tips that will help your poetry writing. Always read poetries by a variety of different poets to develop an understanding of the other kind of poetries. Never be afraid of trying new poetic forms. Try playing with rhyme. Instead of using complicated words, try to simplify your writing to help a reader better connect with your cause.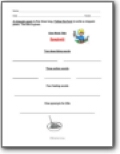 A cinquain poem is five lines long. Follow the form to write a cinquain poem. The title is given.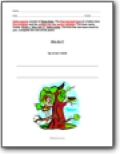 Haiku poems consist of three lines. The first and last lines of a haiku have five syllables and the middle line has seven syllables. The lines rarely rhyme. Write a "Who Am I?" haiku poem. The first line has been done for you. Complete the rest of the poem.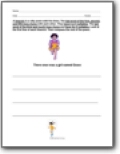 A limerick is a silly poem with five lines. The last word of the first, second, and fifth lines rhyme with each other. They have 8 or 9 syllables. The last word of the third and fourth lines rhyme and have 5or 6 syllables. Look at the first line of each limerick. Then complete the rest of the poem.